SHOWING NOV 15 – NOV 21
7:00 PM:  Disney's MALEFICENT 2: MISTRESS OF EVIL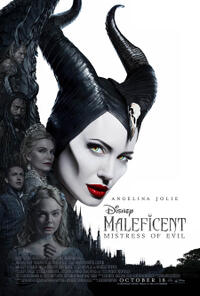 Disney's MALEFICENT 2: MISTRESS OF EVIL, the exciting sequel to the 2014 global box office hit, picks up several years after MALEFICENT, in which audiences learned of the events that hardened the heart of Disney's most notorious villain & drove her to curse baby Princess Aurora. The film continues to explore the complex ties that bind together the horned fairy & the soon to be Queen as they are pulled in different directions by impending nuptials, unexpected allies & dark new forces at play.  MALEFICENT 2: MISTRESS OF EVIL is a good old-fashioned fairy-tale with stunning visuals & an A+ cast that is fun for kids with the battle between good & evil that will keep adults entertained.
Stars Angelina Jolie, Michelle Pfeiffer & Sam Riley, Adventure/Sequel,  PG, 120 Minutes
7:30 PM:  TERMINATOR: DARK FATE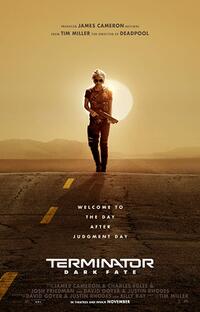 In TERMINATOR: DARK FATE, more than two decades have passed since Sarah Connor prevented Judgment Day, changed the future & re-wrote the fate of the human race. Dani Ramos (Natalia Reyes) is living a simple life in Mexico City with her brother (Diego Boneta) & father when a highly advanced & deadly new Terminator – a Rev-9 (Gabriel Luna) – travels back through time to hunt & kill her. Dani's survival depends on her joining forces with two warriors: Grace (Mackenzie Davis), an enhanced super-soldier from the future & a battle-hardened Sarah Connor (Linda Hamilton). As the Rev-9 ruthlessly destroys everything & everyone in its path on the hunt for Dani, the three are led to a T-800 (Arnold Schwarzenegger) from Sarah's past that may be their last best hope. TERMINATOR: DARK FATE, with a positive audience approval rating of 83%, hits the reset button, finding just the right mix of action, suspense & even some old-school comic relief in this massive big-screen action hit!
Stars Arnold Schwarzenegger, Linda Hamilton & Mackenzie Davis,  Action/Adventure/Sequel, R (Language & Violence), 125 Minutes