Not attending the movie? Stop by any night for curbside food – the best movie theatre popcorn, Blue Bunny ice cream flavors & all our other treats! We appreciate your support as we strive to re-start the theatre business!
SHOWING THRU DEC 2
7:00 PM:  Disney's ENCANTO  (Opening Nationwide!)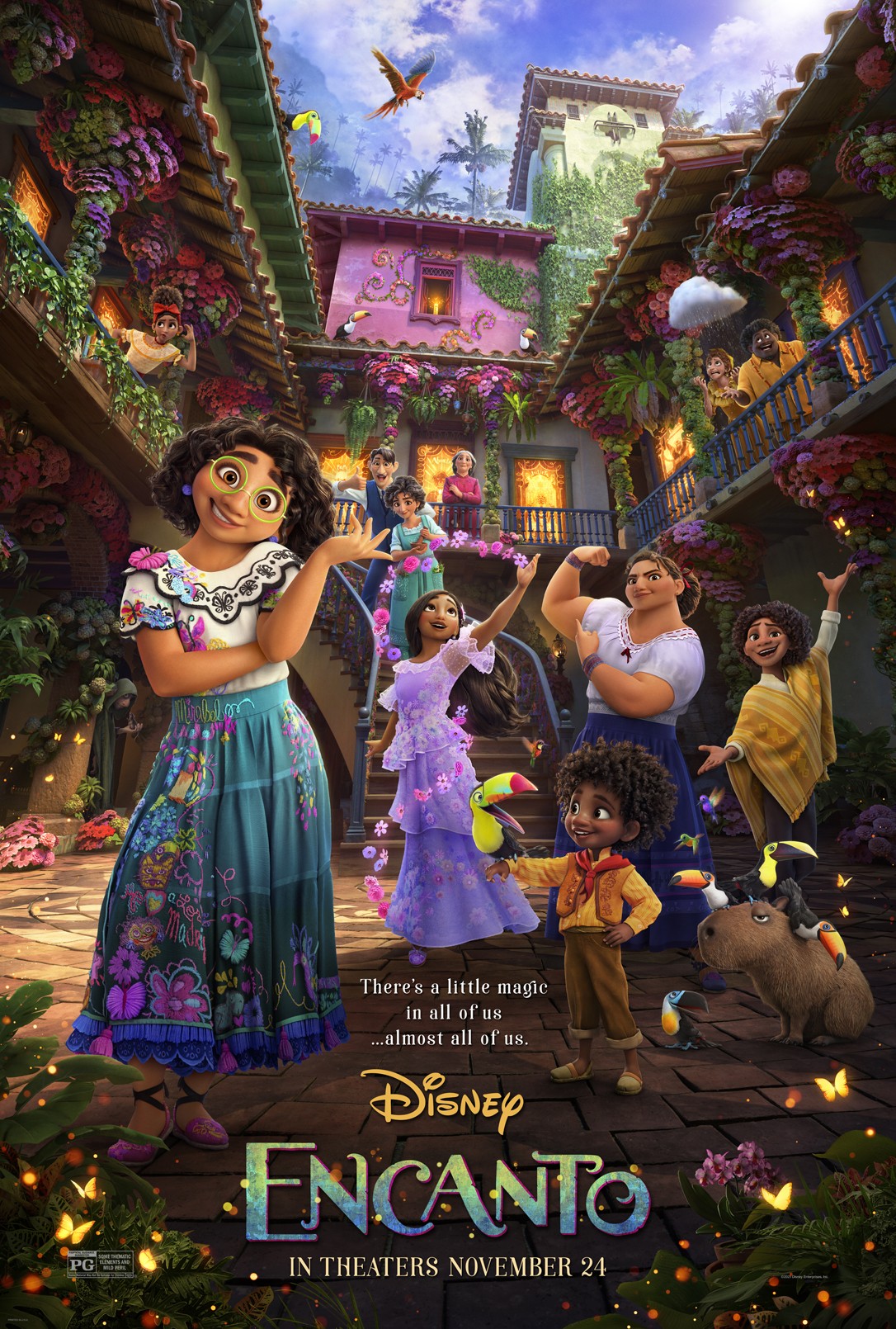 Walt Disney's ENCANTO tells the tale of an extraordinary family, the Madrigals, who live hidden in the mountains of Colombia in a charmed place called the Encanto. The magic of the Encanto has blessed every child in the family with a unique gift – every child except Mirabel. But when she discovers that the magic surrounding Encanto is in danger, Mirabel decides that she, the only ordinary Madrigal, might just be her exceptional family's last hope.
Animated/Family, PG, 100 Minutes
7:30 PM:  VENOM 2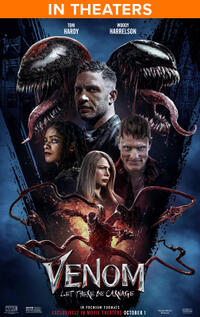 In VENOM 2, Tom Hardy returns to the big screen as the lethal protector Venom, one of MARVEL's greatest & most complex characters. Eddie Brock is still struggling to coexist with the shape-shifting extraterrestrial Venom. When deranged serial killer Cletus Kasady also becomes host to a symbiote, Brock & Venom must put aside their differences to stop his reign of terror.
Stars Tom Hardy, Michelle Williams, Woody Harrelson & Naomi Harris, Action/Adventure, PG-13  (Violence), 90 Minutes
STARTING NEXT ON FRI, DEC 3:
GHOSTBUSTERS: AFTERLIFE