SHOWING MAY 17 – MAY 23
7:00 PM:  AVENGERS: ENDGAME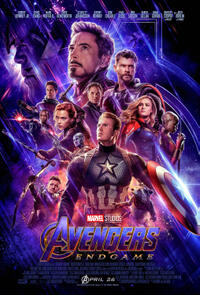 In the exciting AVENGERS: ENDGAME, the grave course of events set in motion by Thanos that wiped out half the universe & fractured the Avengers ranks compels the remaining Avengers to take one final stand in Marvel Studios' grand conclusion to the twenty-two films. Exciting, entertaining & emotionally impactful, AVENGERS: ENDGAME does whatever it takes to deliver a satisfying finale to Marvel's epic Infinity Saga.
Stars Robert Downey Jr, Scarlett Johansson, Chris Hemsworth, Mark Ruffalo, Brie Larson, Chris Evans, Tom Holland, Josh Brolin & Gwyneth Paltrow, Action/Adventure/Sequel, PG-13 (violence), 180 Minutes
7:30 PM:  THE INTRUDER (New Suspense/Thriller!)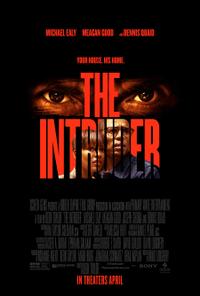 THE INTRUDER is a brand-new psychological thriller about a young married couple (Michael Ealy & Meagan Good) who buy their dream house in the Napa Valley, thinking they have found the perfect home to take their next steps as a family. But when the strangely attached seller (Dennis Quaid) continues to infiltrate their lives, they begin to suspect that he has hidden motivations for his obsessive attachment to the property. THE INTRUDER is a suspense movie that will keep you on the edge of your seat as the plot twists with a superb performance by Dennis Quaid!
Stars Dennis Quaid, Meagan Good, Michael Ealy, Suspense/Thriller, PG-13 (language), 100 Minutes