SHOWING MAY 24 – MAY 30
7:00 PM:  AVENGERS: ENDGAME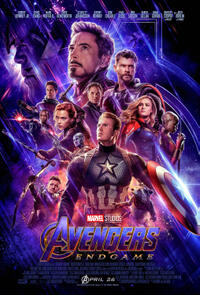 In the exciting AVENGERS: ENDGAME, the grave course of events set in motion by Thanos that wiped out half the universe & fractured the Avengers ranks compels the remaining Avengers to take one final stand in Marvel Studios' grand conclusion to the twenty-two films. Exciting, entertaining & emotionally impactful, AVENGERS: ENDGAME does whatever it takes to deliver a satisfying finale to Marvel's epic Infinity Saga.
Stars Robert Downey Jr, Scarlett Johansson, Chris Hemsworth, Mark Ruffalo, Brie Larson, Chris Evans, Tom Holland, Josh Brolin & Gwyneth Paltrow, Action/Adventure/Sequel, PG-13 (violence), 180 Minutes
7:30 PM:  POKEMON DETECTIVE PIKACHU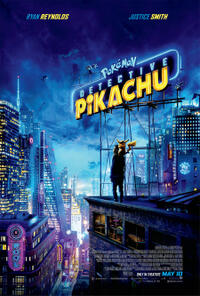 The first-ever live-action Pokémon adventure, POKÉMON DETECTIVE PIKACHU stars Ryan Reynolds as Pikachu, the iconic face of the global Pokémon phenomenon – one of the world's most popular, multi-generation entertainment properties & the most successful media franchise of all time.  Fans everywhere can now experience Pikachu on the big screen as never before in this feature film ranking as one of the top movies in the U.S!. The story begins when ace detective Harry Goodman goes mysteriously missing, prompting his 21-year-old son Tim to find out what happened. Aiding in the investigation is Harry's former Pokémon partner, Detective Pikachu: a hilariously wise-cracking, adorable super-sleuth who is a puzzlement even to himself. Finding that they are uniquely equipped to communicate with one another, Tim & Pikachu join forces on a thrilling adventure to unravel the tangled mystery. Chasing clues together through the neon-lit streets of Ryme City – they encounter a diverse cast of Pokémon characters & uncover a shocking plot that could threaten the whole Pokémon universe.
Stars Ryan Reynolds, Family/Adventure, PG, 105 Minutes