SHOWING FRI, DEC 6 – DEC 12
7:00 PM:  CHARLIE'S ANGELS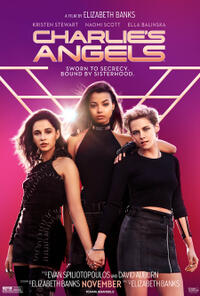 In CHARLIE'S ANGELS, Elizabeth Banks takes the helm as the next generation of fearless Charlie's Angels take flight. Kristen Stewart, Naomi Scott & Ella Balinska are working for the mysterious Charles Townsend whose security & investigative agency has expanded internationally. With the world's smartest, bravest & most highly trained women all over the globe, there are now teams of Angels guided by multiple Bosleys taking on the toughest jobs everywhere.
Stars Kristen Stewart, Elizabeth Banks, Ella Balinska & Sam Claflin, Action/Adventure/Reboot,  PG-13 (violence), 120 minutes
7:30 PM:  Tom Hank's A BEAUTIFUL DAY IN THE NEIGHBORHOOD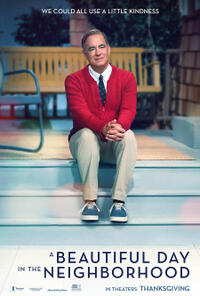 Tom Hanks portrays Mister Rogers in the true story big screen hit A Beautiful Day in the Neighborhood, a timely story of kindness triumphing over cynicism, based on the true story of a real-life friendship between Fred Rogers & journalist Tom Junod. After a jaded magazine writer (Emmy winner Matthew Rhys) is assigned a profile of Fred Rogers, he overcomes his skepticism, learning about empathy, kindness & decency from America's most beloved neighbor. A Beautiful Day in the Neighborhood gives us a hero – one very different from those we typically see on screen – in a neighborhood landscape of a story of the power of kindness & inspiration, masterfully performed by Tom Hanks as he steps into the sweater & shoes of the legendary Fred Rogers.
Stars Tom Hanks & Matthew Rhys, True Story/Drama, PG, 110 Minutes
COMING UP DEC 13: Disney's FROZEN 2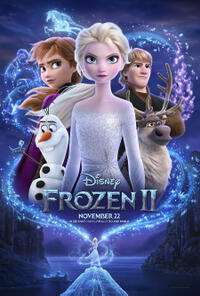 movies.disney.com/frozen-2