SHOWING FRI, JAN 17 – JAN 23
7:00 PM:  KNIVES OUT (Award-winning Murder Mystery)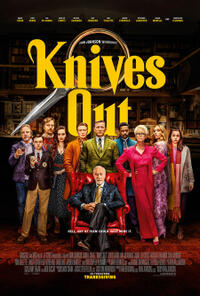 Acclaimed writer & director Rian Johnson pays tribute to mystery mastermind Agatha Christie in KNIVES OUT, a fresh, modern-day murder mystery where everyone is a suspect. When renowned crime novelist Harlan Thrombey (Christopher Plummer) is found dead at his estate just after his 85th birthday, the inquisitive & debonair Detective Benoit Blanc (Daniel Craig) is mysteriously enlisted to investigate. From Harlan's dysfunctional family to his devoted staff, Blanc sifts through a web of red herrings & self-serving lies to uncover the truth behind Harlan's untimely death.  KNIVES OUT, nominated for a ton of awards including Golden Globe, Critic Choice & Academy Awards, has a star-packed cast including Daniel Craig, Chris Evans & Jamie Lee Curtis & won a 97% national approval rating!
Stars Daniel Craig, Chris Evans & Jamie Lee Curtis, Myster/Suspense, PG-13 (Language), 130 Minutes
7:30 PM:  SPIES IN DISGUISE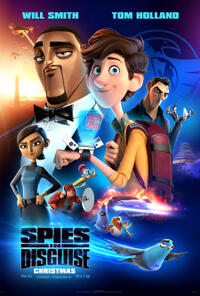 In the new animated/family movie SPIES IN DISGUISE, super spy Lance Sterling (Will Smith) & scientist Walter Beckett (Tom Holland) are almost exact opposites. Lance is smooth, suave & sophisticated. Walter is… not. But what Walter lacks in social skills he makes up for in smarts & invention, creating the awesome gadgets Lance uses on his epic missions. But when events take an unexpected turn, Walter & Lance suddenly have to rely on each other in a whole new way. And if this odd couple can't learn to work as a team, the whole world is in peril. A cheerfully clever animated adventure that is elevated by its voice actor cast, SPIES IN DISGUISE is a funny, fast-paced family-friendly treat for all audiences!
Voices of Will Smith, Tom Holland & Reba McEntire, Animated/Family/Adventure, PG, 100 Minutes