SHOWING NOW THRU  JUNE 27
7:00 PM:  JOHN WICK 3: PARABELLUM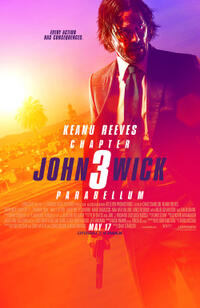 In JOHN WICK 3: PARABELLUM, the third installment of the adrenaline-fueled action franchise, super-assassin John Wick (Keanu Reeves) returns with a $14 million price tag on his head & an army of bounty-hunting killers on his trail. After killing a member of the shadowy international assassin's guild, the High Table, John Wick is excommunicado, but the world's most ruthless hit men & women await his every turn.  JOHN WICK 3: PARABELLUM reloads for another hard-hitting round of the brilliantly choreographed, over-the-top action that moviegoers & fans will love.
Stars Keanu Reeves, Halle Berry & Laurence Fishburne,   Action/Adventure/Sequel, R (Violence), 130 Minutes
7:30 PM: THE SECRET LIFE OF PETS 2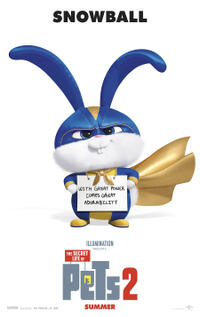 THE SECRET LIFE OF PETS 2 follows summer 2016's blockbuster about the lives our pets lead after we leave for work or school each day. Max (Patton Oswalt) the terrier must cope with some major life changes since his owner is now married & has a toddler. When the family takes a trip to the countryside, nervous Max has numerous run-ins with canine-intolerant cows, hostile foxes & a scary turkey. Luckily for Max, he soon catches a break when he meets Rooster (Harrison Ford), a gruff farm dog who tries to cure the lovable pooch of his neuroses. Can Max, Snowball, Gidget & the rest of the gang find their inner courage & tackle their biggest fears? One of the top movies in the country, this sequel boasts a talented voice cast & delivers dazzling & attention-grabbing storytelling that both adults & children will enjoy!
Animated/Family/Sequel, PG, 90 Minutes